Roy
Is a band from Portland Oregon. Formed in 1998 and continuing against the advice of our doctors.
>> Listen to our brand new album "Misery Accomplished" out now! <<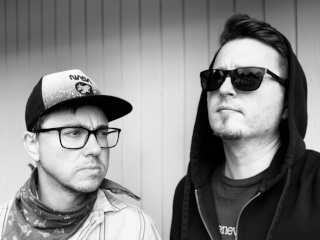 Available on Spotify, Apple Music, iTunes, YouTube, YouTube Music, Amazon, Amazon Music, Tidal and iHeart Radio.

We're also on Bandcamp to download our music to your Zune Player.

Albums
MAIN | LIVE | YOUTUBE | WEBLOG | TWITTER | FACEBOOK | EVOLUTION | EMAIL

© Roy 2022